Bradstow School Is Reaccredited Gold : Unicef Rights Respecting Schools Award
10th Jan 2023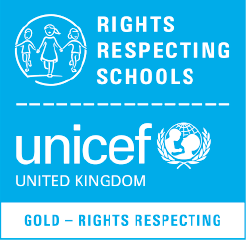 We had our RRSA reaccreditation visit in December 2022 hoping to achieve a Maintaining Gold Award and we are very pleased to announce we have achieved this at Bradstow School.
Our accessor was really impressed how much improvement has continued to be made, the commitment shown by us in what we do to support the young people and how we go above and beyond consistently across the whole school site.
Our strengths were:
1. The Rights Respecting language is embedded and visible throughout the school community.
2. We show a clear commitment to a child based approach with a focus on participation and best interests.
3. We go above and beyond with our various communication supports, and by using the total communication model.
4. We have proved a range of communication opportunities, and chances for young people to express their views, and enhanced this by embedding meetings into our PSHE curriculum.
5. We have taken on board the recommendations since the last meeting and acted to improve our commitment to respecting the rights of a child through our new curriculum.
6. Employment, sports and access to college were spoken about with staff, it is clear we go above and beyond in all settings to enable our young people to have their rights respected.