Excellence in Pupil Development Award (EPDA)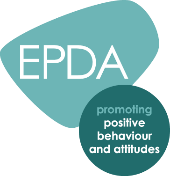 Our aim at Bradstow School is to ensure our learners experience and are able to make connections, build healthy interpersonal relationships and are meaningful contributors to our community. The intention of our curriculum is preparing our learners for adult lives.
Opportunities to build cultural capital are embedded into our curriculum offer. As a Unicef rights respecting school we believe that every child has the right to an education, which develops their personality, talents and abilities to the full (Article 29).
To help develop these our personal development offer further, we at Bradstow School are committed to achieving the Excellence in Pupil Development Award which aims to further develop our learners character, value and skills. The aim of the award is to ensure that we continually to monitor our pastoral curriculum and make improvements for our young people in this area.
This award offers a structured framework to evaluate and enrich our pastoral curriculum. It supports us in developing pupils' personal attributes and attitudes, such as self-confidence, resilience and self-discipline. With a focus on involving local and national organisations, it helps us to prepare pupils for life in modern Britain.
This shall be achieved in the following ways
Curriculum – embedding the knowledge and skills for personal development are into the whole-school curriculum.
Behaviour – Setting high expectations for pupil behaviour and conduct, including punctuality and attendance.
Responsible citizens – Promoting positive attitudes from pupils towards their own learning, towards each other, and towards the wider community.
Local partnerships – Engaging with local groups and parents to deliver enrichment activities that develop pupils' confidence, responsibility and leadership skills.
External organisations – Actively enlisting the support of national and international agencies to help raise pupils' aspirations for their future.
Professional development – Committing to high-quality, ongoing staff CPD so that all staff can build and support pupils' personal development.